Varied technology in the construction industry is like the Internet to the present world. The advancement of the Internet from time to time has made a better world today.
The same goes for technologies for the construction industry. And the rise of technologies in the construction industry has made construction better.
The fact is, improvements in new building Varied Technology have permanently moved construction ahead. Therefore it's surprising that so many corporations are sluggish to embrace new construction technologies.
We can design stronger, higher, and more energy-efficient buildings. Varied Technology has made building sites safer and employees more efficient. It has helped us boost production, improve teamwork, and handle more complicated tasks.
Varied Technology Is Reshaping Construction
Here are a few examples of how Varied Technology is influencing and enhancing the construction industry: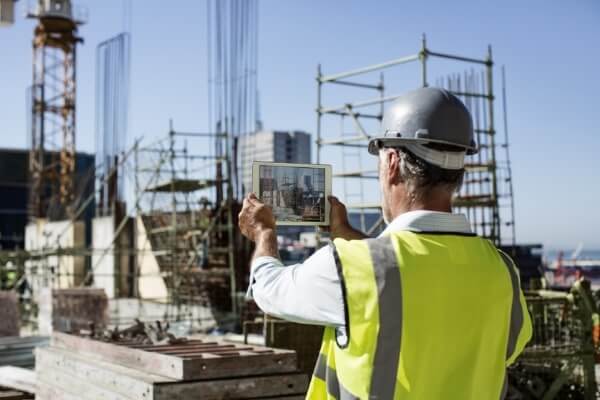 1. Productivity
McKinsey & Company found that productivity in the construction industry has been stagnant for decades. As a result of the typical design-bid-build process, the building process is fragmented and compartmentalised.
It's impossible to generalise building sites since each has its unique collection of issues and dangers. Manufacturing and retail businesses have found it easier to simplify procedures and boost production.
2. Software & Apps
Today, digital and mobile solutions are available to assist in managing every facet of a building project. Suppose you need assistance with preconstruction scheduling, project management, field reporting, or managing your back office.
In that case, there is a software solution available. As most software and apps solutions are cloud-based, modifications and upgrades can be done in real-time, encouraging excellent communication and cooperation. It is now possible to gather and transmit data in real-time from the worksite to project managers in the office.
On-site personnel may submit timesheets, expense reports, requests for information (RFIs), job logs, and other validated paperwork using cloud-based solutions. Eliminating the need to shuffle through files searching for archival reports may save hundreds of hours each year on data input.
Your data may be smoothly integrated with your other software solutions thanks to strategic agreements between more and more Varied Technology companies. Ezelogs is a Software and App for providing solutions to construction problems has your back.
3. Off-site Development in terms of Varied Technology
Apartment buildings, hotels, jails, and schools are examples of projects where off-site construction is often employed because of their repeated floor designs or layouts. Off-site is comparable to an automobile production factory in that it is done in a controlled environment.
Workers are equipped with everything they need to do their assigned tasks, such as building a wall frame or installing electrical wiring. Construction waste is minimised, and employees can work more efficiently thanks to this assembly-line approach.
Modular and prefabricated building methods are the most common types of off-site construction. Using a modular structure, it's possible to build full rooms with pre-installed MEP, finishes, and fixtures.
These rooms may be made on-site as little as a bathroom or as big as an apartment unit. The prefabricated components are delivered to the building site, fitted into the framework and secured.
Prefabricated construction project involves producing building components off-site, which are subsequently delivered to the construction site and assembled or installed.
There are prefabricated building components for everything from the framework to the exterior and internal wall panels.
4. Artificial Intelligence (AI) and Machine Learning
Companies in the construction industry rely on data to enhance decision-making, productivity, safety in the workplace, and overall risk.
Firms may use artificial intelligence (AI) and machine learning systems to anticipate future outcomes and gain a competitive edge when estimating and bidding on construction projects by using the mountains of data they have accumulated over the years.
The amount of time spent going about the building site to acquire tools, supplies, and equipment to execute various jobs may be reduced by using AI. All-day long, employees may be monitored through their cellphones or other devices.
Sensors attached to building materials and equipment keep tabs on the movement of everything else on the job site.
Using the information gathered from employees' activities and interactions with the site, AI may devise ways to arrange the location of equipment and supplies better so that workers have easier access to them and less downtime.
Automation and artificial intelligence (AI) are also utilised to monitor worksite progress and provide real-time, actionable data to boost productivity on the job itself.
Using high-definition cameras and LiDAR, autonomous drones and rovers can image and scan the worksite with pinpoint precision every day.
Using these scans, AI can check the work's quality and how much progress has been achieved daily against your BIM models, 3D designs, construction schedule, and estimations.
Final Words
The sector relies on Varied Technology to alleviate the construction industry's labor crisis, enhance worker safety, strengthen risk management, and increase production.
When it comes to new Varied Technology, there are also new hazards – particularly when it comes to various technologies.
Ezelogs is the software and app providing services to the USA construction industry for many years and providing solutions. It helps them reduce problems and offer practical solutions to work faster and efficiently.

Read more: Ezelogs Blogs
About Ezelogs Blogs & Disclaimer: Based on experience we are trying to help contractors by providing information and we request all readers not just depend on our content always verify with multiple sources before you make a decision and some of the external links are part of ezelogs promotion and visit ezelogs disclaimer.