Cash Flow suffered the most due to outrageous Covid-19, if not fatal, influence on the worldwide construction sector in its actual implementation. According to the Office for Budget Responsibility, it resulted in "significant cash flow issues for those who do not have significant cash reserves," according to the Office for Budget Responsibility. Another startling statistic: according to the latest statistics from the Office for Budget Responsibility, just 250 (or 0.07 percent) of the 325,000 construction firms in the United Kingdom are not categorized as small and medium-sized enterprises (SMBs).
As of the middle of 2021, the United States has 3,609,869 construction enterprises. The construction business in the United States rose by 3.3 percent in 2021 compared to the previous year, which is remarkable considering the influence that COVID-19 undoubtedly had on the industry. On the other hand, this expansion did not occur in the United Kingdom or other Western European nations. A significant component of the construction sector in the United States and other countries such as Canada and Australia comprises small to medium-sized enterprises (SMBs).
Many small and medium-sized businesses (SMBs) in the sector are crucially significant. It is difficult for many smaller construction enterprises to keep their available cash flow stable constantly. As a result, the construction sector is especially subject to the ups and downs of cash flow. Especially crucial in the continued state of uncertainty that characterizes the years after a significant epidemic is a fact that
Cash flow Management: The Basics You Should Know
Cash flow and cash flow administration are two different things. This image is amplified because construction businesses may regularly have considerable sums of money in their accounts, even the tiniest ones.
It leads to what is known as the "illusion of money." In the United States, cash flow can be compared to a boa constrictor that slowly strangles these most outwardly successful SMB.
According to the Small Business Administration in Washington D.C., cash flow is one of the primary reasons that 66 percent of businesses fail within ten years in the United States.
For this definition, cash flow management refers to the procedure that a firm must follow to guarantee that the net amount of revenue generated after all costs is monitored, analyzed, and optimized.
A fundamental grasp of cash flow analysis is crucial for every firm to plan for the present and the future effectively. A significant consideration is finding the break-even threshold for a particular business. That is the "overall" or "big picture" approach to problem-solving.
On a project-by-project level, cash flow is just as critical. Any business manager is aware that specific projects have more substantial margins. Then others and that some projects are more profitable than others in terms of the total profitability of the organization.
On the other hand, every single task should be costed down to the most minute detail feasible, with unforeseen factors included wherever possible. It will guarantee any deviations, such as unexpected incidental labor expenditures, equipment costs, or payment delays. It will not result in a significant interruption to cash flow if they arise in the future.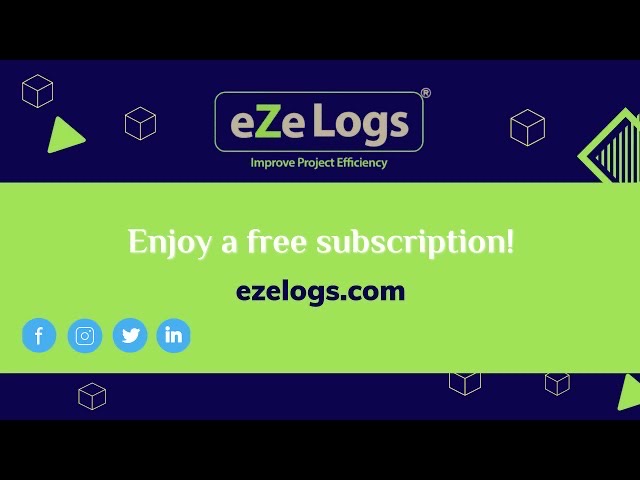 Workforce Management and Shift Organization
Focusing on personnel management and shift organization is critical for enabling and protecting improved cash flow levels. There is no one-size-fits-all strategy for every construction firm.
Large or small, it can use when planning and managing its employees' time and productivity. Construction, being a project-driven profession, necessitates all personnel's flexibility, adaptability, and fast thinking. Whether on-site or off-site, when it comes to shifts and other time-related schedules, regardless of their location.
When it comes to how employees are handled and how their shifts are assigned, there should be three main points of emphasis:
1. Practicality:
Provide employees with tasks in the most practical method for them in terms of their schedules and the unique needs of a particular project by following practicality rules. For example, shift numbers should correlate precisely to the phase of a project being worked on them.
2. Efficiency:
By streamlining and intelligently using labor, it is possible to achieve efficiencies in the business's logistical and financial aspects. For example, many employees within a construction firm want their time to be used to the greatest extent possible to achieve matching cost savings.
3. Cost-effectiveness:
Every worker and shift administration part should be designed and handled as cost-effectively as possible. For example, having a mentality that always considers labor efficiency in cost savings may benefit.
4. Various Alternatives to Cash flow Troubles:
There are many alternatives to cash flow issues that might develop at any moment, even in the most favorable circumstances. These solutions may be divided into check-lists: essential solutions (i.e., the absolute, evident basics) and adjunct solutions (i.e., less obvious and may be more complex).
Final Words
Cash flow is an essential aspect of any business. However, after the outbreak of COVID-19, the cash flow in the construction industry was obstructed due to fatal reasons. Ezelogs brought the software/app to evade such conditions.
No company in the construction industry ever suffered in the way it sustained after the outbreak of COVID-19. Ezelogs is a company working for years to help the construction sector to overcome any problems they face.

About Ezelogs Blogs & Disclaimer: Based on experience we are trying to help contractors by providing information and we request all readers not just depend on our content always verify with multiple sources before you make a decision and some of the external links are part of ezelogs promotion and visit ezelogs disclaimer.