What are project delays in project management? Construction projects are unique endeavours characterized by several unique characteristics, including a lengthy period, an unpleasant environment, complex processes, and a high financial intensity. These endeavours' technological and organizational complexity introduces substantial risks, manifesting as project delays in project management in project completion and cost overruns.
The Top 5 Causes Of Project Delays In Project Management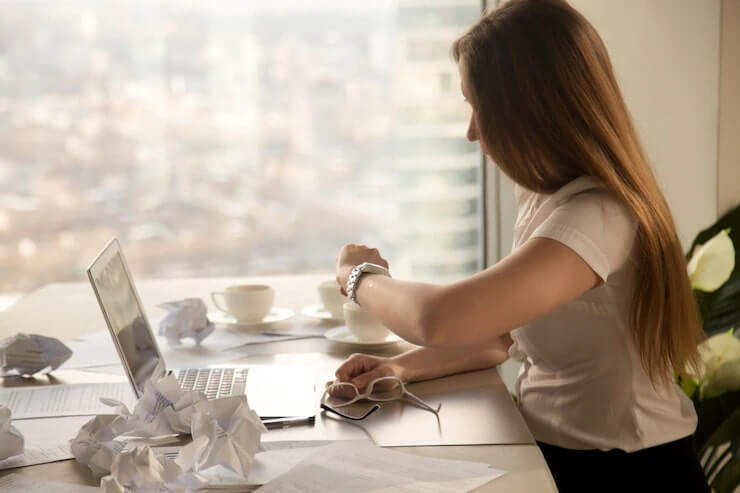 Arguments Over Spending Plans
One of the most prevalent causes of building project delays in project management is money problems. People won't perform without payment, but the customer would rather not pay more than necessary if costs exceed estimates. Although it's usually possible to anticipate when a project's costs will start to escalate, surprises always have the potential to throw a wrench into the works. As a result, contractors and clients are rushing to find a compromise that will satisfy everyone.
Although it is not always possible, we should always do everything we can to minimize or mitigate budget problems. Even if you cannot see into the future, you can take steps to ensure that you are ready for anything that may come your way. Nothing can catch you off guard when you are always prepared for whatever may come.
You should probably get a machine-learning app to try your hand at divination. These models use pre-existing data to identify patterns and forecast future outcomes. It's not magic; it's pattern recognition, and as the technology improves, it can make more precise and timely forecasts.
Alteration To The Purpose Of The Project
The project's scope is the list of items that must be completed successfully. Any construction project delays in project management might incur unexpected costs and go over schedule if its scope is unclear. Therefore, the original project scope is used to develop all subsequent project plans, programs, cost and quantity estimations, procurement and quality mechanisms. Problems with project finance, a shift in the client's priorities, unforeseen circumstances, etc., are all potential causes of a project's scope expanding or contracting over time.
The project's final products allotted money; maybe even the people assigned to it might change if this trend continues. Thus, any modification/change within the project scope during execution will necessitate a complete revision of the initial project setup, i.e. revised budget, construction methodologies, construction schedule, procurement plan, quality assurance plans, etc., resulting in additional time, resources, and cost in comparison to the initial baseline to complete the works.
Recognizing that change is unavoidable and potentially helpful to the project's success is the first step in gaining the necessary control over changes to the project's scope. So, the most important thing to do is to attempt to implement the correct shift in scope management set up so that a proactive strategy can be used that involves the project's stakeholders and considers their demands at every stage.
It is crucial to determine the project's inexpensive software like Ezelogs critical success factor in combination with the customer and to set key performance indicators in the form of milestones that will calculate the success of reaching the project's scope during the initial planning phase. Similarly, to prevent disagreements, it is essential to constantly seek sponsorship approval for changes and communicate changes in an exceptionally timely manner. Moreover, the scope might be frozen to focus on the expected future deliverables for immensely evolving modification in the project during construction.
This is one of the well known reason of project delays in project management. It is common knowledge that the construction business, like any other, is impacted by the state of the national economy. Because of this unexpected fall in prices across the board, the project cash flow has become stale and no longer accurately reflects the valued/budgeted cost per time. Unless the contractor and the owner can discover a financially viable solution to the calamity, the project's timeframe will instantly double or treble (perhaps put the project on pause or even kill it). If no such compromise can be reached, the owner will have to alter the project's timeline and give the contractor more time to complete the work.
Inadequate Staffing Levels For Project Delays In Project Management
It is common to have difficulties rounding together enough players to complete a squad. Construction is experiencing a nationwide labour crisis, with 404,000 open jobs. This is due to several issues, including the retirement of older employees and a lack of interest in the building industry among younger generations.
Young people are dissatisfied with seasonal jobs requiring excessive hours and have a poor work-life balance. The lack of dedicated staff might cause a project delays in project management. Employees who don't have access to paid sick leave may come to work while unwell or injured, spreading sickness across the company.
While the situation is not simple, the answers might be straightforward. Start by looking out for your employees, and you can expect them to repay the favour. Altering recruitment strategies to appeal to a younger workforce and working to improve the industry's reputation are two more approaches to dealing with the scarcity of personnel.
Nowadays, labour is a major cause of project delays in project management. More than a decade had passed since the recession began, and the industry still feels the effects. Many talented people were laid off at the time, and many went on to find employment in other sectors. Fewer people are coming back to the industry, and new employees are showing less interest in staying in construction. Human resource (HR) and labour management (LM) processes in the construction industry are being revolutionised by technological advancements.
Conclusion
Project delays in project management occur for various reasons, some of which may be avoided while others cannot; the good news is that, in any case, they can be made up for in some fashion. First, projects need a solid management structure to ensure that all partners and execution teams are working together effectively. Follow the plan as best you can, respond quickly and nimbly to setbacks, make the most of the human and nonhuman resources at your disposal, and, lastly, be able to make the kind of decisions that help you avoid or, at the very least, make up for project delays in project management.