Which construction management software for small business should you use? A submittal in the construction industry is an integral part of the process. With them, architects, engineers, and building owners may see in detail the work being done by contractors and the supplies and equipment they intend to use. Before any work can begin, submittals such as product samples, reports on the status of necessary equipment, and data sheets must be examined and authorised.
11 Top Construction Management Software For Small Business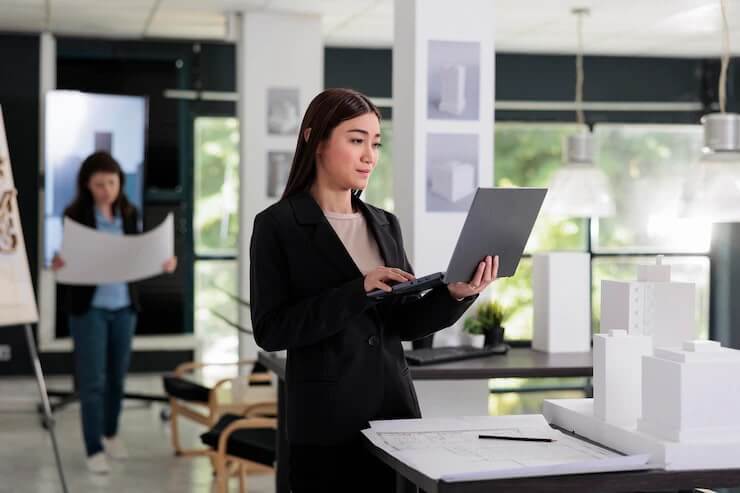 If you are having trouble with any aspect of the building, Archdesk, a cloud-based management service, may assist. Projects, funds, assets, and more may all be managed using our system. Instead of waiting for a paper report from the construction site, you can now see your data on the Archdesk construction management software for small business. Since everything is recorded digitally, you may monitor the development of your projects at any moment. Additionally, this will allow you to base your conclusions on hard evidence and strategy.
PlanGrid is another top construction management software for small business on our list because of its emphasis on improving your business's efficiency via enhanced project coordination, management, and time management. Its primary goal is to lessen the time spent doing unnecessary tasks, thereby increasing your profit margins. The characteristics may be used in projects of varying scales across several sectors, including manufacturing, civil engineering, healthcare, education, and commerce.
Plans, paperwork, reports, and punch lists are all easily accessible from any location with an internet connection, thanks to this cloud-based construction management application. Management and field teams may now easily collaborate from any location and device by exchanging plans, reports, specifications, pictures, RFIs (requests for information), and other documents. You can keep track of problems and document your progress with photos to keep your project on schedule and within budget.
The administrative panel makes it simple to manage access for various users and keep tabs on crucial statistics. Everyone works off of the duplicate master copy of the document, which is marked under version control to prevent any inconsistencies.
Ezelogs has one of the most alluring free products that provide users with a low barrier to entry into the product. It's worth giving it a try, even if you have to pay for most of its features, to determine whether it's the best option. A submittals tracking tool is one of its many capabilities. The field reports may be tracked using the software. It is also a construction management software for small business. Complete construction management software to serve from handyman to larger firms. Track delays, Cost & Schedule performance on real time basis are key features. Create time sheets, daily field reports, safety logs, toolbox talks, project management etc on mobile and web.
eSUB Construction Management Software For Small Business
In addition to its other subcontractor construction management software for small business offerings, eSUB has a submitting package. It streamlines the processing process and keeps tabs on submittals by allowing for simple Excel import, polite reminders, and adaptable techniques.
Insight construction management software for small business facilitates greater efficiency in strategic planning for the building industry through its cloud-based project management service. Financial reporting and construction accounting are valuable aspects of keeping track of money spent on a project. Professionals in project management will find this application indispensable for streamlined reporting and strategic planning.
Since significant construction and engineering projects include a complicated network of subtasks and various simultaneous operations, these companies employ Aconex construction management software for small business to help them achieve integrated efficiency across the board. Therefore, production rises, expenses fall, and earnings are safeguarded.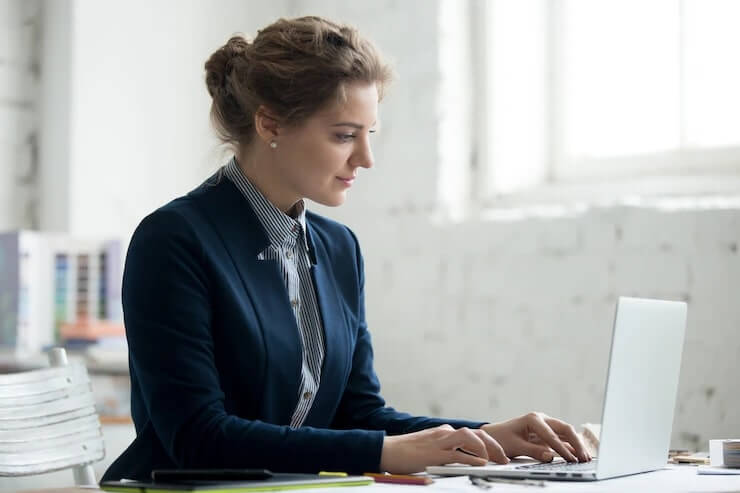 The solution uses mobile access to maintain constant communication between your office, field, and remote staff from any location with an internet connection. With the cloud system, you can easily collaborate with others, have real-time conversations, solve pressing problems as they arise, and stick to strict time constraints.
The system centralises communication, file sharing, and collaboration to carry out, assign, and monitor activities when thousands of individuals are engaged, from upper management to field workers. The horizontal and vertical overviews are transparent, allowing managers to exert firm command over their teams and the project.
Oracle Primavera Construction Management Software For Small Business
Oracle To facilitate electronic submittals, Oracle developed the Primavera Primavera Submittal Exchange Cloud Service. This user-friendly interface will cut down on paperwork and speed up the processing of your submissions. With Primavera, processing submissions takes less time and is more transparent than ever.
Some alternatives to Linarc's flexible workflows use different techniques, but they all aim to reduce the time and effort required for routine upkeep. It is one of the top construction management software for small businesses.
This resource equips you with financial management, supply chain, accounting software, etc., tailored to the unique needs of the construction industry. Commercial real estate and engineering firms may use their construction project management solutions.
GradeBeam's primary goal is to provide consistent and clear communication between contractors, their teams, customers, and suppliers throughout a project. You may send confidential files, project details, and other files relating to the current endeavour over a safe and secure channel. The data is protected by user permissions and may be accessed by anybody at any time. All professionals in the construction business, including general contractors, subcontractors, and suppliers, would benefit significantly from using this approach.
When discussions are captured, and information from the past can be retrieved, there is greater openness, clarity, and consistency in the lines of communication, which in turn reduces the likelihood of delays due to misunderstanding. The approach helps subcontractors instantly scale up for large building projects without investing much in extra staff or equipment.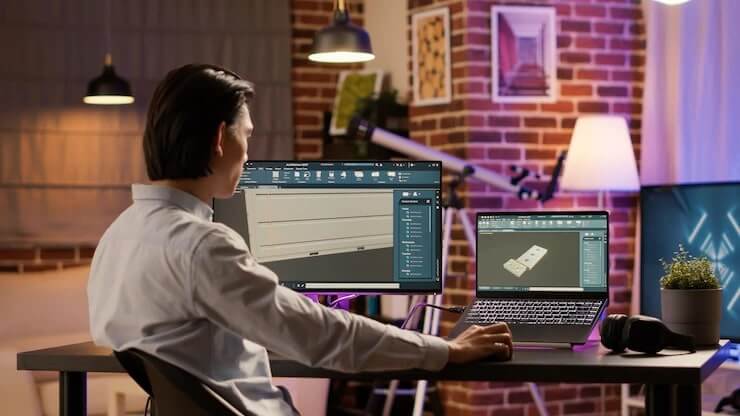 Autodesk BIM 360 is a component of the Autodesk Construction Cloud set of project management solutions for organising the processes and information of construction companies. Maintaining a secure and productive workplace is essential for completing tasks on schedule, and this tool may help you do just that.
UDA Scheduling, project management, and client management are just a few of the essential construction activities that are streamlined using ConstructionOnline UDA ConstructionOnline. Your time may be better spent on the most critical components of the project since administrative and project-related tasks have been simplified, if not automated.
Conclusion
Consider the product's submission process as part of your overall evaluation. Some of the submittals may have received a neutral assessment but may have other qualities ideal for your needs.