According to a research from 2020 titled "Global Construction Claims," the average cost of a construction delays claim has increased steadily from 2010 and is now a whopping US$30.7 million. Furthermore, the data shows that the average resolution time for a dispute is 15 months. Of course, project delays always lead to claims and arguments, but for individuals unfamiliar with project controls, learning about the many causes of schedule slippage is a good start.
Change orders, budgetary difficulties, bad weather, supplier delays, inadequate planning, insufficient expertise (on the part of either the owner or the contractor), and unexpected ground conditions are numerous reasons for construction delays on large-scale projects. Many other factors may also contribute to a construction delays, but these are the most prevalent. There are many potential reasons for a timetable delay, but each has its unique effects. Different sorts of delays may be understood if they fall into one of the following categories:
Timeliness Is A Major Problem
It is crucial to determine whether a schedule delay is Critical before deciding whether to allow it. For the project's completion, any uncertainty deemed "Critical" must be resolved as soon as possible. A construction delays may not be worth much attention if it does not affect any operations on the project's Critical Path unless there is a significant financial impact.
Construction Delays Compensation
Now we are getting to the point. A delay resulting in financial compensation is known as a "compensable delay." Put another way, the owner or contractor might be responsible for paying for either extra time or money. The cost compensation will cover damages or additional expenses brought on by the construction delays.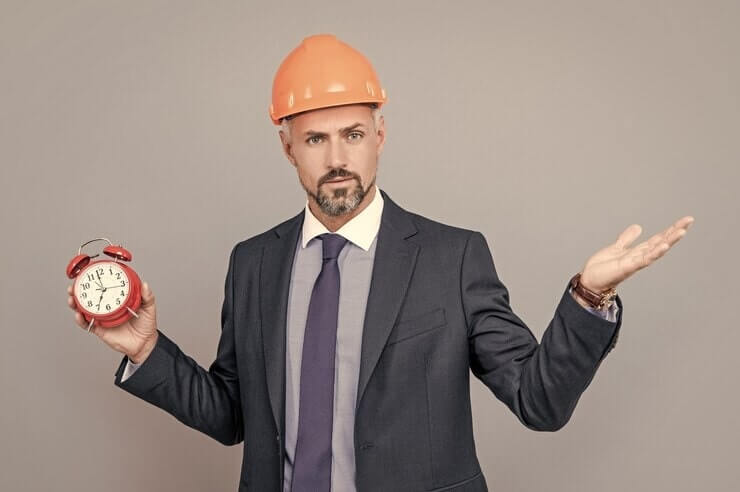 Simultaneous Holdups
Numerous factors might cause construction delays in a sellen construction project, including communication issues between the owner and the contractor (and any subcontractors or suppliers). When more than one person is to blame, a delay of this kind occurs. The difficulty here is pinpointing the holdup's exact causes and assigning blame. Specialized techniques for assessing timetables may help with this decision. Due to the overlapping nature of delays, a thorough technical analysis is required, taking into account the length of each delay, when it occurred, and who owned the float at the time.
Problems That Arise Before Building Even Begins
With this newfound knowledge of potential delays, you can prepare for various obstacles that may arise at any time. However, construction delays may be managed most effectively by making proper preparations during the preconstruction period.
Adjustments to the Overall Aim of the Project
Most large construction projects have unanticipated change orders, scope creeps, and faulty scheduling makes it easy for projects to be under-estimated from the get-go for various reasons. It is not easy to get back on track or make the necessary adjustments when inaccuracies have been there from the get-go, making it difficult to complete the job in the allotted time. Remember that constructing a project on schedule isn't always possible and that delays caused by underestimating may hurt your company's reputation and its ability to attract new customers.
Standards and Regulations for Construction
When the city gets involved and decides that cutting edge construction requirements are not being fulfilled, it may cause significant delays in a project that had previously been moving along smoothly. Your construction project will be more laser-focused on conforming to local rules and other building standards and requirements if you have a solid foundational grasp of various restrictions. If you do not grasp the ins and outs of the applicable laws and regulations, you can't hope to take shortcuts to get the job done faster.
Concerning Money or the Budget
It is also helpful to consider financing requirements early in the planning process. While it is preferable to have full funding secured before beginning a project, certain initiatives do go on with less funding. Contractors use lucrative software like Ezelogs and they may accept this risk in the competitive bidding process.
However, this might become a major concern for projects over budget or developed with bigger funding. Investing in budgeting software is one strategy to lessen the likelihood of encountering financial difficulties and associated delays. Even if you use tools like this to help you plan and mitigate risk, financial concerns may still cause setbacks if they aren't addressed and mitigated as they arise during the project's lifecycle.
Construction Delays -Causing Obstacles Encountered During the Building Process
Construction Delays may be reduced by taking precautions for any scheduled shifts. Still, it is also vital to remember that effective site management during construction is essential for keeping a project on track.
Problems with Overbooking and a Lack of Available Labor
Even if you have a large team ready to work on a certain project and no pressing deadlines, the situation might change tomorrow. People become ill, move, and eventually quit the organization, just like in any other workplace. With a turnover rate of 21.4%, construction has one of the highest rates of any industry.
Even if you receive more bids than expected, your project schedule may shift, requiring you to reevaluate your staffing levels at the last minute. Knowing the bounds of your abilities is crucial to any project's success. If you're already short-staffed and win an extra bid, you'll almost surely have to push back the completion date of at least one of your current projects.
Unproductive Workers
Problems might arise on a construction site from a lack of available workers and an inefficient team. The quality of your subs may range widely, from firm to company and even from person to person. Working with inadequate staff might cause delays in your project and increase costs owing to the increased number of billable hours required to complete the job.
On the other hand, an all too common problem on building sites is inefficiency, which causes delays and additional costs. You can make more informed choices concerning the most productive members of your go-to crew if you thoroughly screen your subcontractors in advance and monitor which firms are sending you the most effective workers.
Conclusion
Despite the prevalence of construction delays, experts in the field need to understand how delays occur and what factors contribute to them. Some building delays are inevitable, but the harm they cause can usually be minimized with good preparation, clear communication, and the right software.