The construction vendor management software provides architects, engineers, and building owners with an in-depth look into the methods and materials their contractors intend to use.
Before any work can begin, submittals such as product sample reports on the status of necessary equipment and data sheets must be examined and authorized.
What Is "Submittal Software"? – Construction vendor management software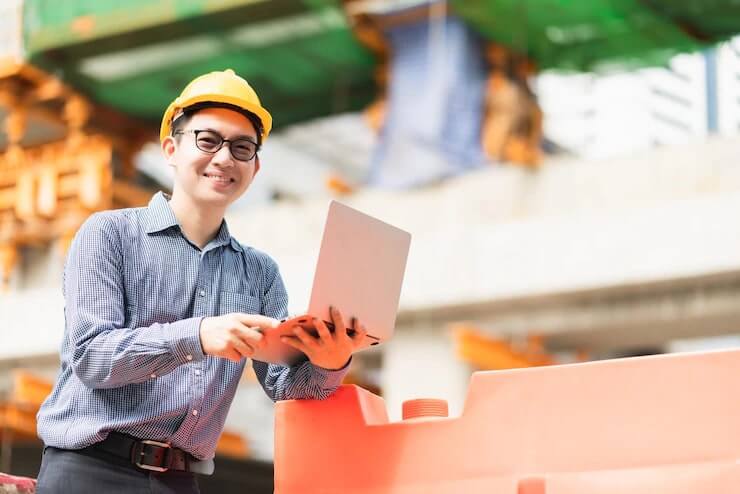 The submittal process is a crucial step in building any structure. Samples and paperwork from contractors must be sent to architects for review and endorsement. The group may sometimes put in a request for fresh content. In turn, the architects must go through the plans and provide their approval immediately so the building may get underway. Using a dedicated piece of software is much easier to find acceptable answers to building submittals.
Despite the vital function they provide, they are also a significant bottleneck. To avoid delaying the project, contractors should gather and provide samples and documentation to architects as soon as possible. Then the architects and reviewers must halt their work to give them a careful examination and report back. The next step is to share the outcome with everyone involved so they may alter their actions appropriately. In some instances, you may be asked to provide revised content; in others, the work you originally supplied will be enough. The final steps include safely documenting the procedure and outcome for use in the event of a repeat.
JobNimbus
By centralizing the management of sales, jobs, and tasks, JobNimbus construction vendor management software helps contracting organizations become more efficient. Users of JobNimbus also have access to the industry's most comprehensive network of leading organizations, including Eagleview and Beacon.
Users may save time and effort since they have more options and can tailor the service to their requirements. JobNimbus is construction vendor management software that allows contractors to check in on their company from anywhere and stay in constant contact with their team. Users of JobNimbus, on average, see a 43% increase in income, a 96% improvement in communication, and 8 hours per week saved per person.
CoConstruct is cloud-based construction vendor management software for renovation and new construction companies. A top-notch program's easy to use for tasks like project management, action preparation, timetable making, and finances. It aids in project management, facilitating open lines of communication between teams, suppliers, and customers and allowing you to take charge of the company's finances.
One advantage is that the office and the field may share information about any pressing duties or changes to the status of a project. In addition, you may see everything from the great picture to the minor details of your assignments. There is also the option to automatically gather timesheet data, monitor worksite activity, and exchange files and photographs.
Meanwhile, the construction vendor management software makes it simple to identify and follow up on potential prospects. Also, in construction vendor management software, customers may be encouraged to use the system to send and receive messages, making monitoring and recovering any conversation simple. In addition, you may configure the platform to submit proposals on your behalf automatically.
To better manage your money, consider using a project costing tool that allows for single-entry estimating, Budget and forecasting. The timesheet component of the program provides for accurate and transparent recording of working hours while also keeping a close eye on orders and costs. In addition, this answer is compatible with your current bookkeeping software, with a little more work.
When it comes to Construction Project Management, Linarc is construction management software for small business. The construction project management software it provides has been completely rethought and redesigned from the bottom up. Because of extensive interviews with construction industry professionals, it offers solutions to the most pressing problems experienced by construction teams.
One of the significant reasons for delays and wasted time is the processing of submittals. Linarc's automated processes make light work of this kind of situation. Outline your submission procedure, and we will take care of the rest.
Project Team construction vendor management software
The project team is robust construction vendor management software designed for expanding groups of users. The user-friendly software helps businesses collaborate with other people involved in a project and exchange documents, including requests for information, submittals, daily reports, punch lists, contracts, change orders, project files, drawings, pictures, and more.
Their cloud-based and mobile-friendly solution gives you complete oversight of your projects from wherever, whether in the field or the office. Unlike competing construction project management tools, ProjectTeam lets customers design their forms and compile data into powerful reports and dashboards.
Contractors developed RedTeam for contractors, and it manages every aspect of a building project. Business growth, construction planning, project management, and field management are all supported by a suite of enterprise-level tools. The platform is user-friendly and straightforward to adopt because of its drag-and-drop interface.
When you have RedTeam construction vendor management software on your side, you will not need to juggle various tools to keep tabs on your business's many moving parts. You may use it to monitor potential leads while generating bids and estimates. In addition, it allows you to easily optimize your construction operations by supporting Gantt scheduling, automated workflows, and change order administration.
You can accomplish anything from figuring out costs to invoicing clients without leaving the site. In addition, it has a dashboard that sums up all your project money in one place.
Furthermore, RedTeam has its mobile app. That means you can use the system's full functionality whenever you choose. Because of this, it's perfect for agile teams who need to pivot quickly.
Conclusion
Submittal management for construction becomes part of a more extensive suite of construction-related tools. As such, you should include the product's approach to submittals in your overall evaluation. Even if some of the submittals have received mixed assessments, they may still have certain qualities ideal for you.
he submittals have received mixed assessments, they may still have certain qualities ideal for you.