Are you exhausted from dealing with the management of construction projects? Are you overwhelmed by the number of deadlines, tasks, and responsibilities that accompany every project? If you do, it's time to make a change!
Imagine having a map that will guide you through each phase of the construction managing process, from beginning to completion. Imagine using the right tools, techniques, and methods which make managing many projects easy and effortless. This guide will lead you to an environment of smooth successful building project administration!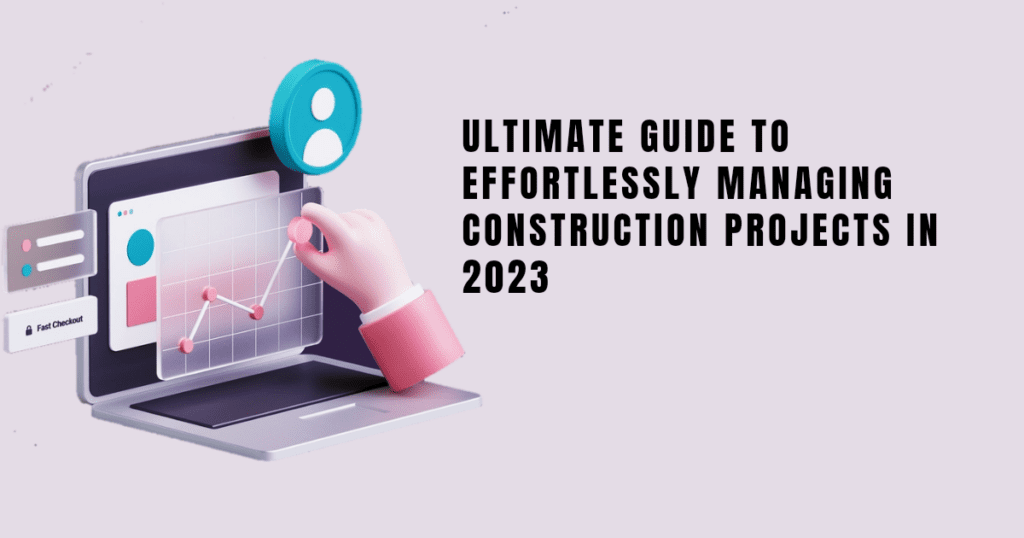 "The Ultimate Handbook to Effortlessly managing construction Projects through 2023" isn't the typical guide. It's an extensive and cutting-edge guide that will assist you with every construction task without a hitch and with confidence. We've searched the field and collected the most effective techniques, tips, and tools of the most experienced construction project managers. Now, we're sharing these with you!
If you're looking to change the way you manage your project management skills for construction get ready to begin!
---
Key Takeaways
Setting clear goals and objectives is the first step to successful construction project management.
Effective communication and collaboration among team members and stakeholders is crucial for the smooth operation of the project.
The construction site should be managed efficiently, with a focus on safety, progress monitoring, and problem-solving.
Adopting technology and utilizing data analytics can greatly improve the efficiency and accuracy of construction project management.
Preparation, communication, technology, and continuous improvement are the keys to effortlessly managing construction projects in 2023 and beyond.
---
Use the software to manage the whole construction management process
The Process of Managing Construction Projects
Are you eager to unravel the mysteries of managing construction projects and master the process? So, buckle up as we're about to guide you through the most essential steps of managing construction projects with ease!
Before we begin, let's define what we refer to as "construction managing projects." It's simply the process of managing and managing all aspects of a construction venture, from beginning to end. It involves establishing project targets and goals, making plans and timelines delegating roles and responsibilities, and making sure everything is running without a hitch and within the timeframe.
But where do you begin? It all starts by defining the scope of the project. This is determining the scope of the project and the boundaries of the project. It's then time to establish your project's goals and objectives. These will help the team and you through the duration of the project.
Now is the time to come up with an action plan and timetable. This involves breaking the task into manageable, smaller tasks and setting deadlines for each. It's crucial to be realistic about your timeframe, so be sure you account for potential problems and risks.
It's now time to determine the roles and responsibilities. This involves deciding the person who will be accountable for each job and making sure everybody is all on the same level. Communication and collaboration that is clear are essential for ensuring that everyone is aware of what's required from them and what they can do to contribute to the success of the project.
Essential Tools and Technologies
Are you fed up of having to manage many tasks and trying to stay on top of deadlines and obligations in the construction industry? Now is the time to get things moving by using the appropriate technology and tools!
Project management for construction can be a complicated and daunting task, however using proper tools and technology that can help you improve your process and make managing your projects easy.
Here are a few crucial tools and technologies that you require in your arsenal of construction project management tools:
Software for managing projects: The program offers a central platform to manage tasks and projects, track progress and communicate with team members. It's a must-have tool for staying on top of things and up-to-date. When it comes to software for managing projects it's impossible to go wrong using Ezelogs. It's a user-friendly, powerful platform that lets you manage your projects easily.
Collaboration instruments: Collaboration is crucial for the successful completion of any construction project and the right tools for collaboration will allow you to collaborate effectively alongside your colleagues. In addition to virtual conferences, and file sharing platforms, there's a myriad of options to keep you in touch and on the right track. With Ezelogs you'll have everything you require to collaborate and communicate with your team all in one location.
Construction scheduling software: The software is created to assist you in creating and maintaining construction timetables. It will help you keep on top of progress and deadlines, and make sure that everything runs smoothly and on time. Ezelogs also comes with a powerful scheduling tool that helps you manage and create schedules effortlessly.
Tools for budgeting and cost control: The construction process can turn out to be costly It's, therefore, essential to have tools to aid you in keeping track of your budget and control costs. These tools will assist you in staying on top of expenses and help you avoid spending too much. With Ezelogs you can access an extensive tool for budgeting and cost control which can assist you in staying on budget, and also keeping costs in control.
Effective Communication and Collaboration Strategies
Say goodbye to disjointed and inefficient communication in your construction projects with these innovative strategies. Elevate your team's collaboration and keep everyone on the same page with ease!
Draw the blueprint for clear lines of communication: Clearly outline who will be responsible for communicating with whom, and when, to ensure no important details slip through the cracks.
Bring your project to life with visual aids: Visual aids, such as project management software, whiteboards, and charts, can transform complex information into an easy-to-understand format. This will help everyone stay on the same page and understand their roles and responsibilities.
Embrace open and transparent communication: Encourage your team to share their thoughts, questions, and concerns openly. This will not only strengthen your team's bond but also help resolve any obstacles in real-time.
Harness the power of technology: Utilize cutting-edge tools such as video conferencing, instant messaging, and file-sharing platforms to enhance communication and collaboration in real-time. This way, even remote team members can stay connected and engaged.
Host regular powwows: Schedule regular team meetings to keep everyone informed, foster open communication, and build a strong sense of teamwork and collaboration.
Risk Management and Problem-Solving Techniques
Construction projects can be unpredictable, with a myriad of risks lurking around every corner. But with the right mindset and approach, you can navigate these challenges and come out on top!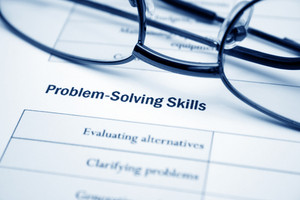 Here's how to make it happen:
Stay Ahead of the Curve: Keep an eye out for potential risks and address them before they become full-blown problems. This will help you stay in control and keep your project on track.
Have a Plan B: When it comes to construction projects, it's always wise to have a backup plan. Having a contingency plan in place will allow you to pivot quickly and effectively when unexpected obstacles arise.
Get Proactive: Encourage your team to think critically and identify potential risks and solutions before they become bigger problems. This will keep your project running smoothly and minimize the impact of unexpected events.
Problem-Solving Power: Utilize techniques like SWOT analysis, the 5 Whys, and Root Cause Analysis to dig deep and find the root of any issues. Then, develop effective solutions to overcome them.
Learn and Improve: Embrace a culture of continuous improvement by encouraging your team to learn from their experiences and make positive changes for the future.
By implementing these natural language-inspired techniques, you can tackle any obstacle that comes your way and confidently lead your construction projects to success!
The Bottom Line
Achieving success in managing construction projects requires a well-rounded approach that combines preparation, effective communication, technology, and a commitment to continuous improvement.
As we come to the end of our journey, it's clear that by following the strategies outlined in this guide, you'll be well on your way to effortlessly managing construction projects in 2023 and beyond.
From setting clear goals, assembling a top-notch team, utilizing technology to streamline processes, and maintaining open lines of communication, these are the essential elements that will ensure the success of your project.
So, embrace these principles, stay focused, and watch your projects soar to new heights of success. Happy building!