Project/construction Closeout refers to the process through which a project is officially concluded, and many successful managers of projects stand by their product closeout checklist.
In Other Words, What Exactly Is A Project Closeout?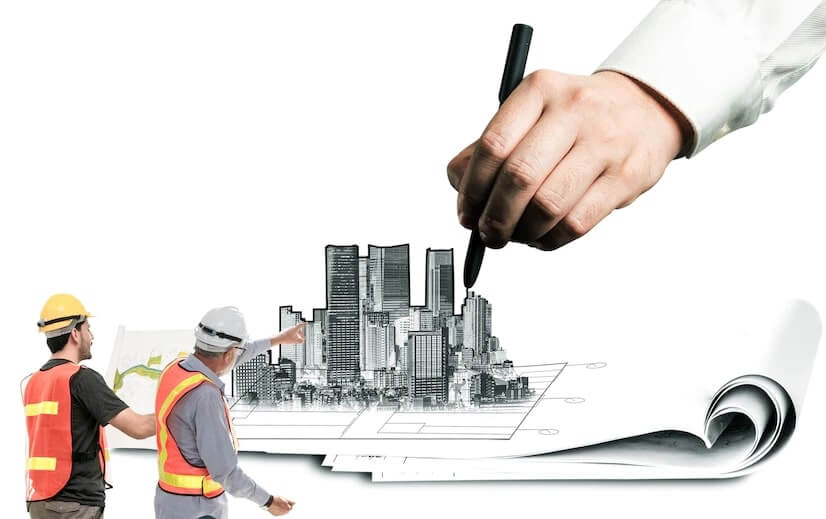 A closeout documents is formally defined as a unique but temporary activity with well-defined goals, tasks, milestones, quality standards, budget, and timetable. As the words "temporary" and "schedule" imply, projects are not to be confused with the "regular," "as usual," or "ongoing" running of company activities like corporate accountancy, marketing, or human resources. In comparison, it's easy to pinpoint when a project like building a home, designing a website, or planning a wedding would begin and conclude. Many projects may be seen as timed competitions, where work must be started and continued until a certain deadline is met.
The difficulties of getting started on a Project Closeout have been discussed at length, with many experts suggesting that this is the toughest step. It might be daunting to begin a project from zero and plot out how to have all the resources needed to complete it successfully. That's why it's so important to get the project off to a good start by holding a productive launch meeting and keeping the spirits of all participants high.
Project managers usually devote as much time and energy into launching and maintaining a new project as they do to officially terminating an old one.
Closing A Building Project Closeout Is Referred To As A "Construction Closeout."
You cannot simply hand over the keys, collect a payment, and walk away from a building project the way you would with an old automobile. To guarantee that your site is ready for the end customer to inhabit, you must see that everything from work completed by the subcontractors towards the return of borrowed equipment and the operation of all facility systems has been taken care of.
Project closeout process is difficult because it requires meticulous planning, documentation, and monitoring of several moving parts and systems. On the other hand, employing linked construction technology, lifecycle data and information from both the field and the office may improve and simplify the project closure process. If you are still using paper contracts, change orders, missing asset information, and invoices, simple technological advances may be all you need to streamline your closeout process and make it more manageable.
Construction Closeouts: Several Varieties
As previously noted, finishing a construction job is no easy feat. However, it addresses everything you need to do to finish the job. Find the best technique to tackle each one to guarantee that all issues have been addressed and your consumers are happy with the outcome.
End Of Project Closeout
So, at the end of the project closeout, you will be in charge of the paperwork that proves you have finished the project by all guidelines. Verify any requested modifications and double-check the original paperwork. That way, you know you have finished what you needed and are in good standing with your employer. Investing in effective inexpensive software like Ezelogs that will streamline your workflow & assist you in tracking important papers is something to consider as you start this process.
Finishing Up Internal Affairs
This phase involves packing everything and leaving the location as part of the closeout. Please make sure everyone is aware of when they need to leave the site, and assign him or her to other tasks in the meantime. Tool and equipment inventory is also required to guarantee that all assets are accounted for.
It would help if you did not risk customer complaints or missed deadlines at the very minute because an excavator was not moved off-site. Before letting the customer view the finished product, ensure all the equipment and workers have left.
Team Closing
The last thing to do is to get input from everyone in your team and assess how well the project turned out. In the course of building, what have you discovered? Were there any pitfalls that may be avoided for the next project? How can you improve how your project is run in the future? Maintaining open lines of communication with your group might help you avoid repeating the same errors. It is also a nice way to let them know they've appreciated their Project Closeout work. Finally, by saying "thank you," you may increase your team's enthusiasm for working with you on future projects.
Simple Methods For Finishing A Job
A poor closing approach would be to submit the deliverables. Instead, close project closeout report and associated procedures are used to ensure that the last stages of a project are completed successfully. To officially end a Project Closeout, you must complete the following steps:
Check the project's goals, prerequisites, and final features. Verify that all requirements have been fully satisfied.
Make sure all signatures and permissions are in order. Get all necessary signatures on appropriate deliverables to guarantee stakeholder or client approval and satisfaction with your job. Finish any open agreements or contracts with external partners or internal suppliers.
Bring about an agreement over money. Handle overdue billings, commissions, fees, and bonus payments. Establish credibility by always paying on time. Record any cost overruns, savings, or other financial data that might be used to allocate resources better in the future.
Find the takeaways and write them down. Then, carefully examine the body after it has died. Ask everyone who has a stake for his or her opinion. To make the next Project Closeout a success in terms of quality, value, flow, and speed to completion, cost efficiency, and team harmony, it is essential to highlight the most relevant concerns and lessons gained.
Complete all necessary reporting. Complete any reports required for project closure, considering the specifics of your field and company. Pay close attention to words that may assist you in getting insights that can be used to enhance the delivery of future projects.
So, for project closeout, Create an index and archive of all project files. Keep track of all the business needs, project plans, meeting notes, financial papers, contracts, agreements, and other items utilised in the project from beginning to end in a central repository. This will enhance business data analytics and yield useful knowledge for future endeavours.
Free up the project's assets. Release any personnel and necessary resources (such as field gear, technological tools, software, equipment, etc.) currently committed to other initiatives.
Transfer control of the project. Send in the paperwork to officially hand over control of the finished product to the new owner.
Conclusion
Hopefully, you've come away from this with the realisation that completing a project is only another mountain to conquer. Lacking the right approach and frame of mind, it may be time-consuming, exhausting, and disheartening to realise that your efforts may have been for nothing more than a handover package that no one will ever read.
So have fun because everyone else feels the same way; this is a great chance to differentiate yourself from the pack.