As we enter 2023, many are seeking ways to enhance their lives and reach their goals more efficiently. One great way is using task management tools as one means of accomplishing this feat: they allow us to stay organized, prioritize tasks more effectively and manage time more effectively while staying motivated toward reaching goals more quickly.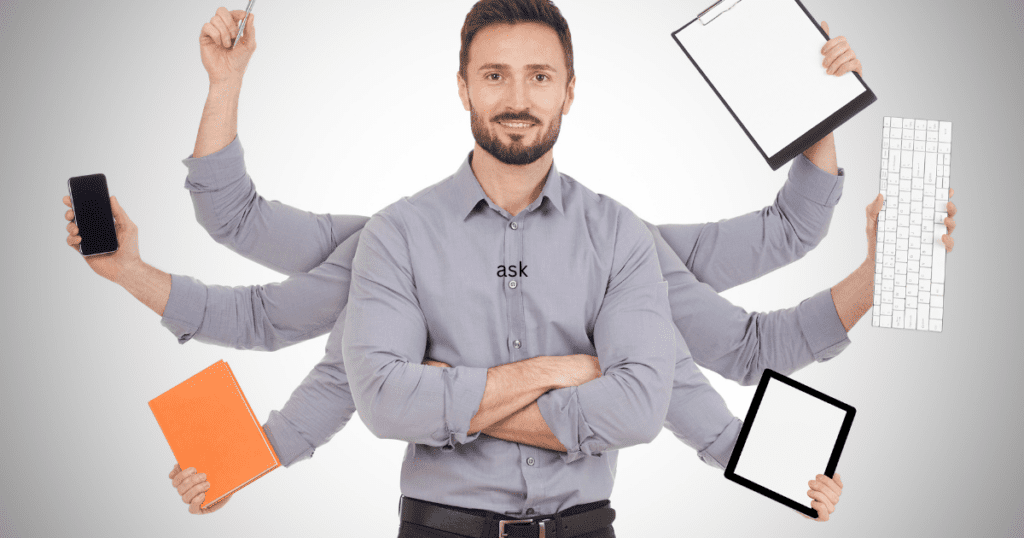 In this article we'll look at why task management tools may be beneficial and provide some helpful hints and techniques on maximizing these tools for maximum effect.
Are Task Management Tools the Key to Surmounting Difficult Challenges in 2023?
Task management tools will become even more powerful in 2023, helping both businesses and individuals overcome difficult challenges with ease.
Task management tools are intended to assist users with organizing their tasks and prioritizing them in accordance with importance. Users can utilize such tools for creating to-do lists, setting deadlines, tracking progress reports and collaboration with others on documents as well as assigning tasks.
Task management tools offer users an effective means for staying organized and on track with their activities. By breaking tasks into manageable chunks, users can focus on one task at a time to make sure it gets completed on schedule – helping reduce stress levels while increasing productivity.
Task management tools allow users to set reminders and notifications, helping to ensure tasks are completed on time and meet any set deadlines. Furthermore, task management software enables you to track progress and measure success so users can identify areas for improvement and make adjustments as required.
2023 will see task management tools become even more capable, offering seamless integrations with various software and systems, giving users access to their data from anywhere at any time, as well as detailed analytics that allow for improved decision making and improved workflow efficiency.
Task management tools can be an indispensable asset to businesses and individuals alike, helping users overcome difficult challenges effortlessly and reach their goals for 2023.
How to Establish an Effective Task Management System and Overcome Ultimate Challenges
Task management systems can be an invaluable asset when facing challenges head on. They allow us to stay organized, prioritize tasks, and track our progress over time. Here are a few suggestions on creating successful task management systems:
Set Goals: It is key that before beginning creating your task management system, goals be established. What do you hope to achieve or complete in terms of tasks? By setting realistic and motivating targets for yourself, setting goals can keep you focused and on task!
Once your goals have been established, the next step should be breaking tasks down into manageable pieces in order to track your progress more easily and meet deadlines on schedule. This step allows for easier tracking progress while remaining up-to-date.
Prioritize Tasks: Once your tasks have been broken down into bite-size chunks, the next step should be prioritization – what tasks must be completed immediately, which ones can wait and which are priorities? Doing this will keep your organized and on task! Prioritizing will keep things on schedule.
Create a Schedule: Now that your tasks have been prioritized, the next step should be creating a schedule for how and when they will be accomplished. Setting deadlines are crucial – by creating an accurate timeframe with which you will meet them successfully! Creating such an outline will keep your projects on the right track while guaranteeing deadlines don't slip by unnoticed.
Monitor Progress: While working through tasks, tracking your progress will keep you motivated and ensure you remain on track toward meeting your goals. This step should ensure your motivation remains at a maximum and that there are no unanticipated surprises when meeting goals is in sight.
Setting goals, breaking tasks down into manageable steps, prioritizing tasks according to priority and keeping track of progress can all help with task management systems and keeping organized! Best of luck in making it all happen!
Strategies for Employing Task Management Tools in 2023 for Success
Relying on task management tools to create an organized timeline for achieving your goals can help ensure they stay on target with their progress towards them. By setting deadlines and breaking tasks down into smaller, manageable chunks, you can ensure progress is being made on each of your objectives.
Utilize task management tools to prioritize tasks. By organizing them according to importance, you can focus on the most critical ones and optimize your time usage.
Implement task management tools to monitor progress. By monitoring your progress, it allows you to pinpoint areas for improvement and make necessary changes so as to guarantee success for 2023.
Leverage task management tools to collaborate effectively. Working together allows for sharing of ideas, resources and feedback while working toward one common goal.
Utilize task management tools to stay organized. By organizing both tasks and resources, task management tools allow you to ensure that no time is lost searching for information or resources that might exist somewhere within.
Use task management tools to keep motivated. By setting reminders and tracking progress, task management tools allow you to stay on the path towards reaching success by 2023.
Benefits of Implementing Task Management Tools to Conquer Difficult Challenges
Task management tools provide a robust solution for meeting difficult challenges head-on. By offering an organized method for approaching complicated tasks, task management tools allow users to break them into manageable chunks for success. You're then better positioned to easily identify all steps required in completion, prioritize them accordingly and track progress on them all at the same time.
Task management tools can assist with staying organized and on schedule. By breaking a complex challenge into smaller steps, task management tools help break it down to aid with prioritizing tasks by prioritizing those of most importance first and tracking progress as deadlines pass – keeping you motivated throughout.
Task management tools also assist with staying focused by breaking a challenging project into manageable tasks and easily identifying all steps necessary for completion. This helps prioritize important tasks first and avoid becoming overwhelmed with its complexity; additionally, task management software enables setting deadlines and tracking progress so as to remain motivated throughout your challenge journey.
Task management tools offer another important benefit – helping you collaborate more easily with others. By breaking up complex challenges into manageable chunks, task management tools help break them down so you can assign assignments to team members quickly and track progress efficiently – helping ensure all team members remain on the same page and are all working toward the same goal.
Task management tools offer communication features so you can discuss with teammates their progress while providing feedback so everyone works towards one common goal together.
Task management tools are an invaluable way of meeting difficult challenges head on. By providing an organized approach for breaking complex tasks into manageable chunks and helping stay on the right path towards completion, these tools ensure everyone involved works toward one shared goal together.
How Task Management Tools Can Help Address Tough Challenges in 2023
2023 is fast approaching, bringing with it many new challenges to manage and meet deadlines for complex projects and meeting due dates on schedule. Task management tools offer one solution to help overcome such difficulties and optimize productivity in 2023.
Task management tools are tools designed to assist with organizing and prioritizing tasks, setting deadlines, tracking progress and keeping everyone on the same page. Task management software enables you to make to-do lists, assign tasks to teammates and monitor results effectively – helping ensure tasks get completed on time while staying within everyone's individual parameters.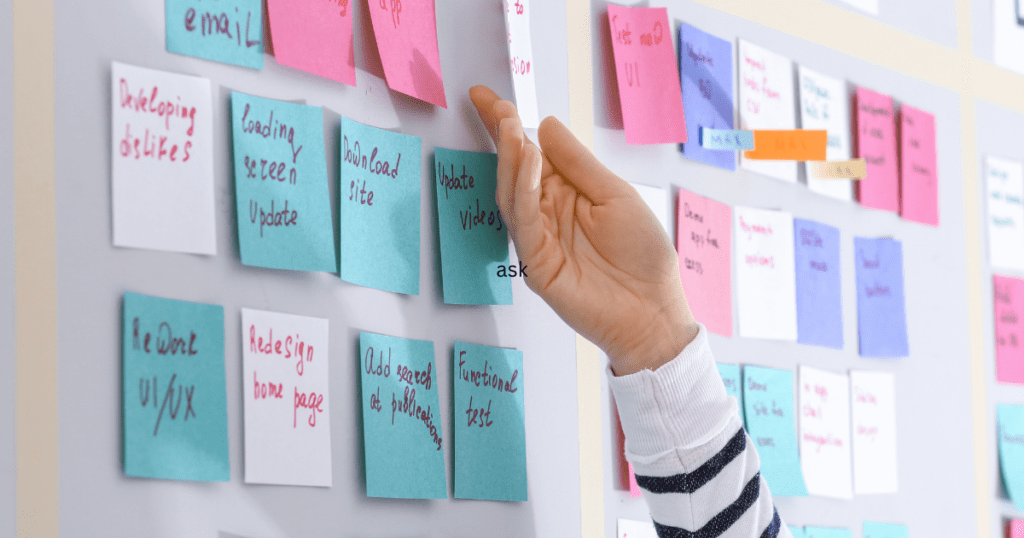 Start off by finding an appropriate task management tool that meets your individual needs – these could range from basic to-do list apps all the way up to more comprehensive project management software solutions. Once selected, assign tasks and set deadlines while tracking progress with this chosen solution.
Once your tasks have been assigned, they require constant oversight to stay on schedule and complete on schedule. Regular checks with team members to make sure tasks are getting completed on schedule can help as can using task management tools that send reminders or notifications so everyone remains accountable.
Last of all, it is crucial that you review your progress. Task management tools can assist with keeping track of progress while pinpointing areas requiring improvement – this helps keep deadlines on track while guaranteeing the task completion on schedule.
By employing task management tools, you can overcome the unique challenges of 2023 and maximize your time. With these tools at your disposal, it becomes much simpler to stay organized, prioritize tasks and ensure everyone on board with projects completed on schedule and working toward success together.
The Bottom Line

Task management tools can be powerful tools in 2023 for meeting ultimate challenges head on. By employing such tools, individuals can more efficiently organize their tasks, set priorities for goals they prioritize and stay on the right path toward progress.
Task management tools help keep individuals focused and motivated toward reaching their goals while providing the resources necessary for success – making great strides forward against ultimate challenges head-on in 2023!